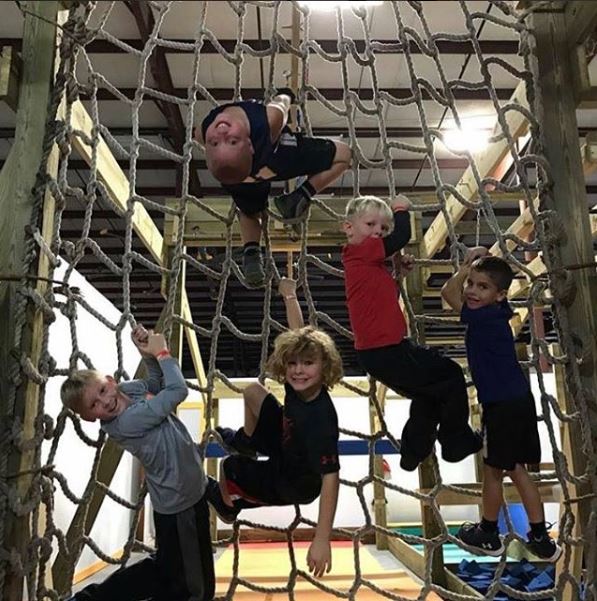 The youth Ninja program helps kids improve their agility, strength, balance, coordination and also their confidence. Obstacle course challenges have become a worldwide sport and it's a fun way for kids to get the exercise they need.
We will teach the kids how to properly negotiate the obstacles and do exercises with them that will help them confidently master each obstacle. Once they've mastered them all, the next step is for them to master the entire course from start to finish. After that it's a fun game of bragging rights for who can conquer the course the fastest. We will also set up additional challenges throughout the course for extra points to add a little extra excitement.
We divide the youth obstacle course programs up into two age groups. This encourages the children to feel comfortable with individuals who are approximately the same size and skill levels. This also reduces any peer pressure or influence for children to try skills they are not ready to attempt.
SAVE 30% off the price of membership now through the end of October!
Kids Ninja Training
One time Enrollment fee $25 per kid
Little Ninja Program (Ages 5 to 7)
Monday and Wednesday 5pm to 5:45pm
Youth Ninja Program (Ages 8 and up)
Tuesday and Thursday 5pm to 5:45pm
Training Package $75/Month-twice a week.
Family Package
$60 a month per kid for 3 or more kids.
If you have any additional questions about the youth ninja program, our indoor obstacle course, or anything related to Beast Ninja, please do not hesitate to reach out to us. You can find our contact page here.
LITTLE NINJAS IN ACTION
DON'T MESS WITH THESE LITTLE BEASTS!